Creativity is key when deciding on guest party favors, so give them a gift that will live past your special day! Flower and plant favors are always a good idea in our book, and will bring a unique twist to your wedding reception. We have rounded up a few of our favorite wedding flower favor gifts.
Mini Succulents
Individual potted succulents make for a great gift, and can double as escort cards with name flags!
Photo: Jenny Kim Photography
Bulbs
Send guests home with fresh flower bulbs to replant and blossom into bright colorful blooms.
Photo: Claire Barrett Photo: Jillian Rose Photo
Fresh Flower Crowns
For a beachside wedding or bohemian themed celebration, flower crowns make for very fun and festive gifts!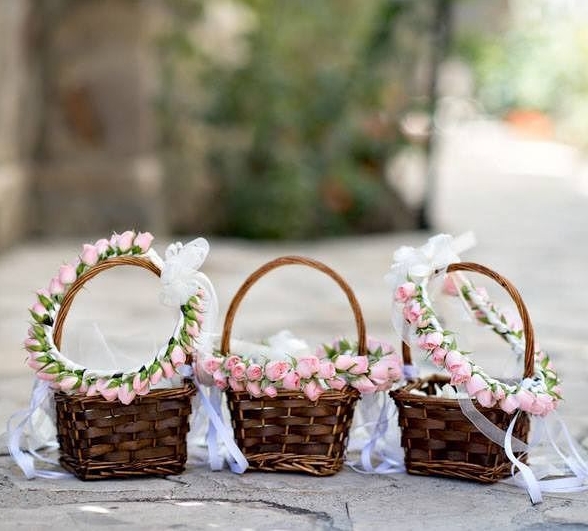 Photo: Erich Mcvey Photo: B&G Photography
Geometric Air Plant
For a modern wedding favor opt in for metal geometric holders with air plants, they also make for great tablescape decor!
Photo: Jillian Rose Photo
Seed Packets
Fill a basket or a unique holder with your favorite flower seeds, for guests to take on their way out. Add a note or wedding details on the front for a more personalized touch!